At SUREWiSE, we think it's a great idea for you to meet our team.
SUREWiSE is made up of a large team of insurance professionals who all work together to protect our client's and their assets. Throughout your interactions with our organisation, you probably won't get to meet everyone so this is just one way we can introduce our team to you.
In this article, let's get to know Donna Turnbull.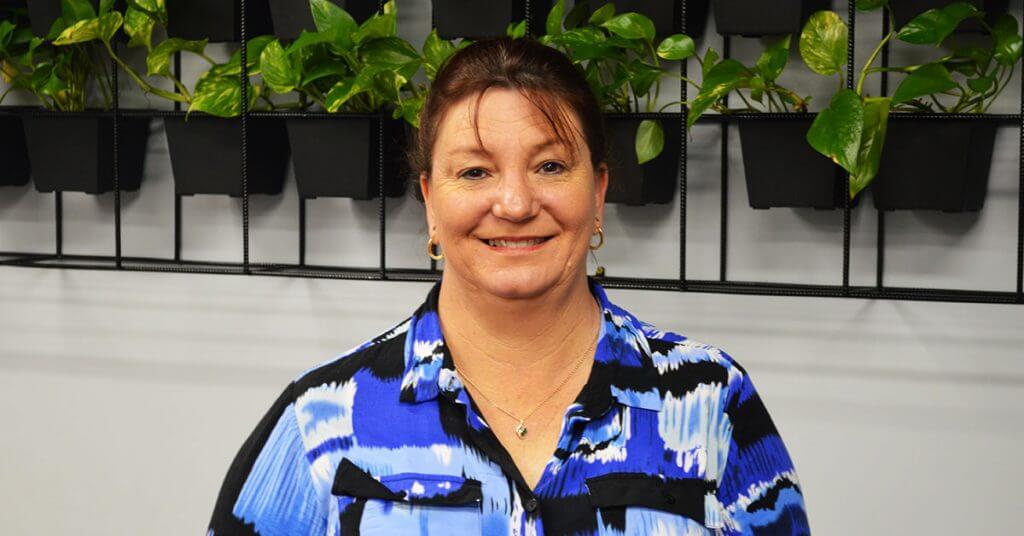 Donna was born in Queensland and moved to Alice Springs in the Northern Territory at the age of two. In 2010 and after thirty eight years of living in Alice Springs, Donna moved to Adelaide, South Australia for family reasons.
With many years of insurance and managerial experience working for other insurance brokerages and a retail outlet, Donna joined the team at SUREWiSE in June 2017. Initially commencing as a Domestic Account Executive, Donna's experience and skills were quickly utilised with a promotion into SUREWiSE's SME Team as an Account Executive.
Today, Donna manages a growing portfolio of business clients ranging from tradies, shop owners, manufacturers right through to professional services. With the range of diverse clients within her portfolio, Donna takes the time to understand her client's businesses and risk exposures which allows her to tailor coverage and recommendations to best protect the client's interests and assets.
What do you like most about working in the insurance industry?
Donna likes the fact that every day is different which provides continued learning opportunities. She loves challenges and problem solving.
What do you like most about working at SUREWiSE?
Donna likes the great team environment at SUREWiSE and knows she can rely on the team to be there if she requires advice or assistance.
What are you top hobbies and interests?
Donna enjoys being in the great outdoors so her favourite hobbies and interests obviously revolve around being outside. She loves four wheel driving, camping and coaching her daughter's netball team.
Where have you travelled to?
Donna has not yet travelled internationally but has aspirations to see the snow and to travel to Canada. Donna has previously travelled to Melbourne, Victoria and has travelled throughout Queensland as her father worked for the railways which meant the family moved around a lot.
Because Donna loves camping and four wheel driving, she has also seen a lot of remote South Australia. She enjoys camping in Robe, Whyalla and the Flinders Ranges. Donna says, "I would prefer to explore Australia before heading overseas".
What do you like about four wheel driving and camping?
Donna loves the thrill and adrenaline rush that four wheel driving gives her, especially travelling up and down steep or uneven hills and tracks. She added, "Camping provides a fantastic atmosphere around the campfire with friends at night".
If you could have a month-long holiday where would you go?
If she could travel anywhere in the world for a month-long holiday, Donna says she would like to travel to Scotland because that's where her dad's father was born and that's where the family's heritage is.
What is your favourite food, favourish dish and favourite restaurant?
Donna's favourite food is a home cooked roast lamb with all the trimmings and her favourite dish is her mum's chicken chew mein. But when it comes to naming a favourite restaurant, Donna was quick to say, "I don't have one – I prefer my husband's cooking" and further explained, "he can cook anything and everything even if it means cooking something out of nothing".
What is your favourite movie?
Donna admits she can't choose just one favourite movie and explained it comes down to three. They are 'Shawshank Redemption', 'The Green Mile' and 'The Notebook'.
Who is your favourite actor or actress and why?
Matt Damon is Donna's favourite actor because she finds him attractive and talented.
Who is your favourite author and what is your favourite book?
Donna enjoys reading and prefers non-fiction books. Her favourite author is Jeffrey Archer and her favourite book is  'Kane and Abel'.
What motivates you?
Surrounding herself with family, her kids and grand kids is what motivates Donna. She loves being involved in their lives and watching them grow into the individuals they are becoming.
What makes you happy?
Relaxing with friends and family as well as some quiet time to read a book makes Donna happy.
What's something unusual about yourself?
It didn't take long for Donna to point out that the has a "funny" pinky toe which actually sits up on the top of its neighbouring toe. She further highlighted that this runs through the family.
Perhaps now you might have something in common with Donna next time you chat. To speak directly with Donna, please call her on 08 8413 6327 or 0409 889 442 or email donnat@steadfastbrecknock.com.au. A reminder that you can also schedule a Skype video call with Donna if that's more convenient for you.